Cabin Leaders
Cabin Leaders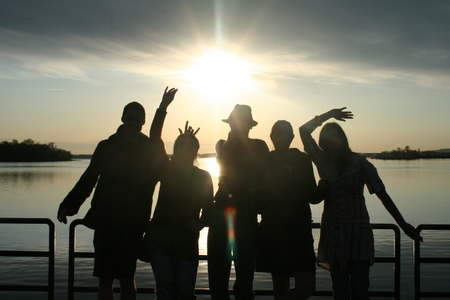 Cabin Leaders are responsible for constant care and supervision of campers through out the week. Cabin Leaders are paired with a different partner each week. The partnered Cabin Leaders sleep in a cabin with 6-10 campers. Beyond designated hours and nights off, Cabin Leaders are expected to be available to campers as needed. It is the Cabin Leader who will get to know the campers best by participating in all program activities, eating meals and attending worship with campers. Cabin Leaders help, talk, laugh and share with campers. Cabin Leaders notice when camper needs are not being met and bring that to the attention of their supervisors. Cabin Leaders will be supervised and supported by the Head Cabin Leader and the Camp Director. Evening devotions and one morning of worship every two weeks are planned by Cabin Leaders and their partners. A sense of his or her position as a role model for campers is one characteristic of a good Cabin Leader. A comfort and enthusiasm for sharing his or her faith with children is vital. Compassion, patience and a willingness to seek help from supervisors are essential. This is a volunteer position.

Available Files to Download
To download, right-click the file and select "Save link as".